Department of Computer Science
The Department of Computer Science in Tamil University is established in January 1986. This is functioning under the Faculty of Science. The main objective of this department is to undertake computer based language research projects/programs. Machine Translation from Russian to Tamil [TUMTS], Integrated Script Conversion System [ ISCS ] for Indian Languages, Computer Analysis of tirukkuRaL, Computerized Village Survey Information System, Study of Tamil newspapers analysis through Computers, Creation of Scientific Data Base for Technical Terms are some of the independent, completed and notable projects of this department. Preparation of Dictionary for Sangam [ Ancient Classical Literature of Tamil ] literature, Computerized International Catalogue of Tamil Palm leaf Manuscripts, Electronic Encyclopedia for Silpa Sastras, Pilot Study of Expert System for Siddha Medicine, Preparation of Electronic Thesaurus for Tamil are some of the completed research projects of this department in collaboration with other departments of Tamil University. This department offers M.Sc and M.Phil in Computer Science courses as full time programs. . In addition, it has organized special courses like Refresh courses for University/College Teachers, Orientation Courses for Language teachers with financial assistance of DoE [Department of Electronics], Short term Intensive Training Programs in IT for students, special training programs for Tamil University M.Phil and Ph.D Students of other faculties, Need Based training programs for administrative staff. This department has made pioneering attempt in introducing papers in the new as well as rare areas of Computer Applications especially to the Linguistics, Music, Lexicography, Humanities and Arts. Through these courses and special training programs, this department emphatically, impressively, demonstratively inculcate the language teachers and students to utilize computers for their research and make them to aware in employing the statistical tools for their research.
This department is currently undertaking a National Level Project funded by the Department of Information Technology [DIT], Government of India viz Dravidian Word Net. It also executes a project in collaboration with Tamil Virtual Academy of Chennai namely Establishing a Tamil Information Centre on Web funded by the State Government of Tamil Nadu.
This department has so far published 12 books and 52 research papers. Among these publications, two books are fetched Best Book and Best Author award from Tamil Nadu Government.
Academic Programmes:
M.Sc (Computer Science)
M.Phil (Computer Science)
Ph.D (Computer Science)
Diploma in Computer Applications
Teaching Staffs:
Dr.K.Ravikumar, Associate Professor & Head
Dr.A.Senthil kumar, Assistant Professor
Dr.A.B.Karthick Anand Babu, Assistant Professor
Faculty Members

Dr.K.Ravikumar
Associate Professor and
Head of the Department
Dr.A.Senthil kumar
Assistant Professor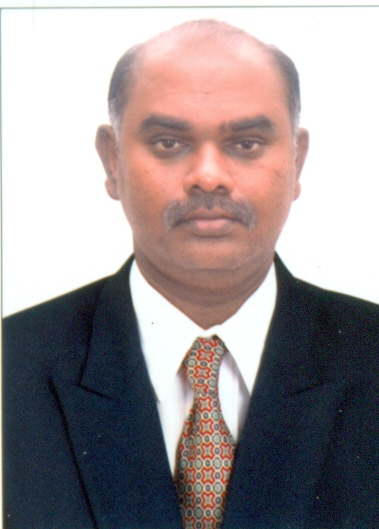 Dr. A.B. Karthick Anand Babu
Assistant Professor