Department of Scientific Tamil and Tamil Development
Objectives
To publish Scientific Tamil Text books for professional courses.
To prepare Scientific Terminology in Tamil for various science subjects like Physics, Chemistry, Mathematics, Biology, Engineering etc.
To popularize science through Tamil and to make aware of scientific achievements and technological progress.
To conduct seminars, refresher courses, workshops and training courses.
Achievements
The department has organized 4 seminars 3 workshops and 3 refresher courses
The faculty members of the department have completed 4 research projects
The faculty members have published 20 books
Academic Programmes
Faculty Members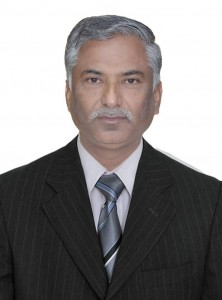 Dr. C. Thiyagarajan
Professor & Head of the Department
Dr. R. Indhu
Associate Professor